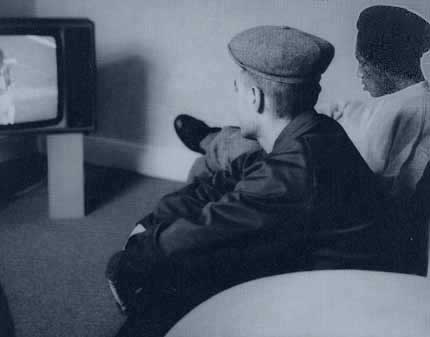 雑誌『i-D』1990年6月号に掲載された特集記事から、MASSIVE ATTACKとSMITH & MIGHTYに言及したパートを抜粋。

Then again. there are a number of groups who, alongside Soul II Soul. have the potential to be the black music heroes of the '90s: Massive Attack and Smith & Mighty.
Bristol nestles deep in the West Country, some 120 miles from London. Like many of the larger provincial cities, its isolation from the trends Of the capital has imbued it with a closely-guarded insularity and shielded its musicians from the glare Of media interest. Some say Bristol is a lazy city, but it just moves at its own pace. Over the past five years, its scene has developed. slowly but strongly, into one of the most focused and individual phenomenons in dance music.
The Bristol sound. if it exists, is a mixture of dub. hip hop. and great soul tunes. Bristol's reggae sound system tradition combined with an Old school hip hop tradition is exemplified by original Bristol Crew The Wild Bunch. whose •The Look Of Love' release in 1988 formed the blueprint for the Bristol sound. It inspired Smith & Mighty to cover the classic 'Anyone (Who Had A Heart)' in a dub-soul style, and Massive Attack to use a similar treatment on their 'Any Love'. Its drum and bass texture also helped shape the Soul II Soul groove. Earlier this year, Bristol's Fresh 4 reached the top five with a Smith & Mighty-produced Cover version of 'Wishing On A Staff.
This year is going to be a big one for Bristol, and not just because City are going to be promoted. Smith & Mighty. Massive Attack. Fresh 4 and Carlton have their debut LPs out on major labels. The Bristol sound. everyone will tell you, is going overground. Now the world will know that Soul II Soul's Nellee Hooper used to be in The Wild Bunch and that Rob Smith and Ray Mighty don't like having their photo taken. With its tradition of hip hop and rather than indie rock and house, Bristol will be (almost) as talked-about as Manchester. "Without a doubt," agrees Tristan B, presenter of Radio Bristol's upfront dance show and part of production team Bristol Bassline Productions. "There's no question whatsoever about that. A big percentage of what I'm playing is local stuff. You've got Smith & Mighty, Massive Attack, Fresh 4, Carlton, singer Jackie Jackson: a soul band signed to Cooltempo called Davidge; Fresh Blood. a reggae group with that Bristol sound; MC Black, a rapper who came third in the national rap championships but who should have won it: the list goes on and on. In six months, there's going to be a tremendous buzz down here."
There already is. After chasing Smith & Mighty for two years, ffrr have just signed them up. with an LP due later in the year. Smith & Mighty's reputation is unrivalled in the British club underground. The mellow, throbbing pulsebeats of their singles •Anyone' and •Walk On By' are club classics. Smith & Mighty music has more Space, more bass. more dub than anyone else's.
Having guarded their independence over three long years in a bedroom studio (in the early days they were even suspicious about offers of remix work). producing various high-quality output for local DJs and rappers, the duo finally accepted one of many record company bids. "Financially, we weren't moving," explains Ray Mighty. "We were broke.
We've never got any money from what We Were doing. After three years, we wanted a bit more. We didn't want to sign, it would've been great to carry on cn our own. but it wasn't realistic. "
Their modesty and reticence is legendary (or will be). The people that Tristan B of Radio Bristol calls "in a class of their own" are much more interested in beats than publicity. With Smith & Mighty. it's the love of a good bassline that unifies the sound, and that means real bass — a house bass, or a reggae bass.
"Yeah, we still do quite a bit of reggae samples, reggae breakbeats." says Ray. "That's what we were both Into before we met each other. Rob used to be in a reggae band and I used to move around with sound systems. so it's Obvious that's where we cc"me from. That's why we get into the house thing so much, It's how we used to like reggae: a load of bass. bass-pedal and hi-hat. Reggae music today don't do it for me. House has got heavy and gritty like reggae used to be. and now reggae's sounding realty clinically clean." But it's the reggae influence that's informing some of the most essential sounds. "Yeah, going on from it," agrees Ray, "that's what we do, a bassline and a good rhythm underneath, not much else. Minimal. It works, too. "
Expect a Smith & Mighty record by the summer — or later, depending on how much time Rob and Ray spend travelling around the country to parties. "We don't rush around like people do in London. you know." is Ray's parting shot. Don't let these people's laidback attitude fool you. Their music is dangerous.
"I'd decline to call it the Bristol sound, but that's what everyone calls it." says 3-D from Massive Attack. "If there is a Bristol sound. it started with The Wild Bunch and 'The Look Of Love'. that was the first lover's hip hop track with a song over a heavy beat, minimal shit, you know?" Daddy G agrees: "Bristol's where I live, but I'm not into all this bullshi about the Bristol sound, there isn't one. The Only thing that links us all up is that we all used to be into reggae. "
Like Smith & Mighty, Massive Attack have just signed a major record deal (with Circa) The trio grew out of Bristol's seminal Wild Bunch crew and released an independent single the lover's hip hop pulsebeat 'Any Love', in 1988. going On to support and work with Neneh Cherry (they may also produce her next LP). Their own LP is due later this year, and. if early demos are anything to go by, its glowng, feel is going to totally blow people away. Mixing reggae vibrations with disco strings, a funky hip hop edge and some seriously soulful vocals. it's destined to be massive on the ghettoblasters and in the dancehalls. One of the albums of the year. No contest.
"There's a couple Of really soulful Old school grooves, some brand new mellow rap ideas, and there's some reggae vibes we're dealing with too." explains 3-D. Like Smith & Mighty, the trio will showcase a range of Bristol rappers. toasters and singers. They're also off to Jamaica soon to do a couple of tracks at Gussie Clarke's Music Works studio. "We're trying to pull it into a more rootsy direction," says Daddy G. "We've been down with that from time. but it's only now that we've had the opportunity to do more reggae-based tracks. I think people are getting bored with the house thing — put it this way, I've heard more reggae being played out than I have for ages. Just think, six months ago you'd have never thought that something reggae-based like Beats International would have got to number one in the charts. The door's been kicked wide open now. "
If the door's been kicked wide open. there's room for everybody inside. Daddy G used to play reggae with The Wild Bunch at The Dugout club in Bristol, and sometimes Gary Clail would toast over the records. Massive Attack's 3-D rapped with the Tackhead Sound System on tour last year. The music Massive Attack are making now takes Soul II Soul's downtempo groove one step further. It really is that good. "We're trying to move into a slower pace," continues 3-D. "We've always played the music we want and that's why things like •The Look Of Love' weren't sellers when they came out, they weren't conforming to the BPM on the dancefloor at the time: And it's good that people will dance to things like Gary Cail now, because that Tackhead stuff has been wild from time. and people haven't given it a chance. I reckon there's going to be some space for some slower grooves now. The way I see it. we're trying to make music that you can mellow out to."
But will reggae sell to the mainstream? Pete Tong is Head Of at ffrr Records, the label responsible for Lil Louis, Salt-N-Pepa, Orbital, and most recently Smith & Mighty: "l think the reggae influence, if blended and marketed in the right way, could be a very saleable commodity. It's a natural source Of inspiration: Nellee Hooper and Massive Attack picked up on that before anyone else. "
関連記事